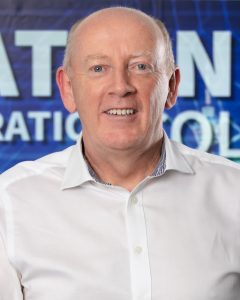 "2023 has been an exceptional year already in many ways, from workplace and societal change to climate change. As we live through this "permacrisis", spiraling energy costs are forcing companies to rethink their business models. Technology influencers and thought leaders, including  Elon Musk, are calling all AI labs to pause giant AI experiments.  More recently, the United Nations weather agency report has warned that there is a 66% chance global temperatures will cross the critical climate threshold of 1.5C, these are truly unprecedented times.
These changes will require all businesses to be more nimble, agile and be able to pivot in response to changing market conditions and they'll need the right partners and technologies to help them to do it.
No stranger to change, Booth Welsh has pivoted many times in our 34-year history. Most recently completing a successful return to original ownership in May this year.
This return to be wholly owned by our existing management team has allowed us to reaffirm our values and commitment to being a people and planet positive business striving for the highest possible standards in quality, safety, innovation and digitalisation.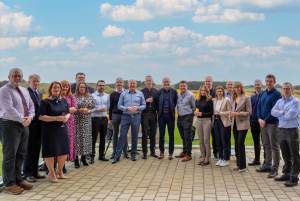 Despite having over three decades of experience in measurement and control, we know we still have a great deal to learn as we adapt our engineering capabilities to meet today's challenges. As we all know nothing in business or technology ever stands still. The technology frontier is constantly moving and we aim to be as close to the front of it as possible. Our curiosity and willingness to be experimental and embrace problem solving has allowed us to stay ahead of the curve. One way we do this is by always looking at how we can improve our own processes and become more efficient, passing those learnings onto our customers through our products and services.
Engineering solutions to reduce energy costs
Like every business, we have seen huge rises in energy bills and it has forced us all to look at what we can do creatively to continue delivering profitable products and services without compromising on quality, safety and environmental impact. Steve Jobs once said "If you define the problem correctly, you almost have the solution." That has been the case here at our Irvine Head Office. We realised we did not have enough precise data or visibility into exactly WHERE our energy usage was going or if that usage was even valid!
By using our unique in-house capability here of digital measurement and control coupled with live dash-boarding, we have produced a cost effective, fit for purpose solution to meet our needs. Also, in parallel to this, on a much larger scale, in collaboration with NMIS (National Manufacturing Institute Scotland), we also engineered and developed the DEMO project for the new Digital Factory which has recently won national awards and been recognised as leading the way in future sustainable technology.
As a company who has been on the Net Zero journey now for two years, keeping a close track on emissions is also very important to us and our workforce.
We set out to create an industrial energy efficiency solution that would give us the precise visibility we needed to take more informed decisions into our own energy usage and emissions strategy. As we often say 'you can't manage what you can't measure'. Through the use of our inhouse developed energy monitoring system, we have already identified savings in our annual electricity costs by around 20%.
Example snapshot preview of the dashboard here:
Keen to pass on the learnings to those in industry who most need it, we have decided to make it available for others to use.
We will be showcasing it at the SMAS event on 22 June sharing our experiences of using it within our own business. The solution aligns well with the theme of the event which revolves around best practices to ensure manufacturing success.
You can register for the event and find out more here:
Home | Making Scotland's Future Conference (makingscotlandsfutureconference.scot)
Further information on our award-winning project collaboration with NMIS:
Digital transformation: the time is now for manufacturers (themanufacturer.com)
Martin Welsh
Booth Welsh Managing Director