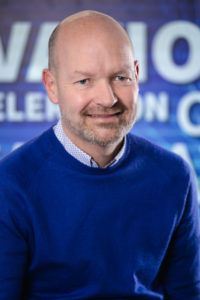 In these challenging times, with operational restrictions in place and resource at a premium, businesses are having to look at more innovative approaches to stay afloat. Now more than ever in a post COVID era, businesses require the ability to leverage the benefits of digitalisation in an easy and inexpensive way. Gordon Semple, Booth Welsh Technical Innovation Leader, answers some frequently asked questions to give us an insight into the art of the possible and how digital technologies can help businesses be more productive.  
How and where can digital technologies be used?  
"We develop our solutions in collaboration with our clients and use our inherent expertise in digitalisation to design and deliver solutions that work for them. We have developed 5 key use cases which outline the different areas our solutions can help our clients be more productive. We believe all scenarios are transferable across industry sectors. 
Remote Support & Supervision


An Augmented Reality solution that gives the operator or technician instant access to the expert in the field for collaborative working and troubleshooting activities.   Information can be shared live on the field of vision allowing users to collaborate, solving the issue expediently, saving valuable time and money.

The (Digitally Enhanced) Augmented Worker


A scan of a QR code on the field asset loads live plant data or workflows onto the device, enabling the field operative or technician to carry out checks, tests or maintenance procedures intuitively. The documents are completed electronically and saved to a central system ensuring a right-first-time approach. These digital workflows can be deployed on an AR headset or tablet making it mobile, paperless, and fully traceable.

Mixed Reality Training for on & off-site activities


An innovative approach to training and upskilling, combining gaming technology with Booth Welsh's intrinsic knowledge of digitalisation. Virtual models of real plant environments and scenarios can be created quickly and cost-effectively, giving the trainee a real-life model to work on in a safe & controlled environment. This solution reduces the requirement for travel (trainer or trainee), thereby reducing the carbon footprint, and introducing significant cost & time savings.

Artificial Intelligence 

(AI) 

for the next best step


This advisory application works alongside the existing plant control system, offering expert guidance to plant operatives to allow them to make the right, informed decisions when in the field. The system converges AI technology with the tacit knowledge of staff built up over the years. This system is browser based and can run on low-cost hardware such as a Raspberry Pi.

VR & AR

 3D modelling

 


An innovative approach to 3D modelling. This solution converges gaming technology with our own intrinsic knowledge of AR & VR platforms. Beneficial uses include optimising plant layouts early in the project, providing a collaborative approach to plant design/ modifications, and reducing the amount of re-designs required further down the line, saving time & money. The virtual 3D model lives with the client way beyond the life of the project.   
What are the main benefits to businesses looking to adopt these solutions? 
"Our digital technologies are easily deployable at a relatively low cost and can provide significant benefits to all business sectors. During these unprecedented times, when the 'new normal' will bring around big changes for businesses and the way they operate, we have identified 4 key areas where our solutions can provide a real impact.   
Productivity Gain – getting more out of your assets (people and plant)

Environmental impact

 – reduction in carbon footprint by reducing the need to travel

 

Manage the skills challenge using VR & AR technology

 

Unlocking new business models 

– 

OPEX

not

CAPEX

,

 collaboration over compet

ition

?

"

 
How long does it take to fully integrate the technology to a client site? 
"When developing our digital solutions, we were mindful of making the forms and the gestures on the tablets and VR/AR as simplistic as possible. Understanding people's initial wariness about using new technology and the length of time it could potentially take to train an individual, we have taken the necessary steps to minimise the training time and make it as easy for the user as possible. " 
Demonstration videos can be found here: https://youtu.be/Wkn3hAfbeUE  
If you have any questions about Booth Welsh's Digital Solutions or are looking to find out more about how they can optimise your business operations, you can get in touch with Gordon for a chat (gordon.semple@boothwelsh.co.uk) or ping us a message on our website chat.