written by Martin Welsh, Managing Director
It has been a year like no other for everyone and, whilst trying not to guess what's coming next, I recently found myself reflecting on what has been achieved not only in lockdown but over recent years.
This week marks six years since we moved into our Booth Welsh Head Office in Irvine, North Ayrshire.
The move was intended to provide the room to grow and the foundation for our ambitious growth strategy and to help attract new clients and employees. Gradually and carefully we developed our office to do exactly that. We created an excellent space that is both multi-functional and bright, a place to celebrate our milestones and achievements, house our growing team, welcome clients as well as encompass collaboration areas such as an innovation room and an exceptional coffee bar on the ground floor.
Never would I have believed that six years later, this same office, we have invested so much care in, would act as a secondary space, occupied to a minimum level with employee home offices as the main area for project delivery. This is 2020 though, the year of many challenges, the world of remote working, and changed ways of doing pretty much everything.
Despite the ghost like office, our work in hand list is stronger than ever and I am really proud of our Booth Welsh team for innovating and adapting our work practices to suit today's world.
It goes without saying how tough this year has been for businesses in every industry and area of the world. Anyone who knows me, or the ethos of Booth Welsh will be aware that we do not shout too loudly about our successes. However, I wanted to shine some light in what is a dark time just now and spread a bit of hope and positivity from a business point of view. I'd like to share some of the achievements that I am really proud of, most of these have been achieved in the COVID period and are fundamentally based on the foundations we laid when we moved to Irvine.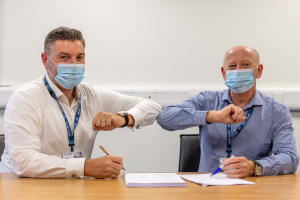 As you may have seen if you follow us on social media, we recently acquired iTech, an excellent Scottish business with a strong focus on Digitalisation and Factory Automation. This opportunity was created out of a genuine check in call I had with iTech MD, Chris McComb, at the start of lockdown. As a local company in similar industries to us, I was keen to see how things were going for him and how the business was coping. This reaching out triggered wider conversations around joining forces and in August, iTech officially joined the Booth Welsh family.
For me this is a really exciting development as this strategic acquisition will combine client relationships and the strong capabilities of both companies in digital automation. This will better enable us to help clients navigate the challenges of the COVID pandemic and beyond. It really makes the mantra of 'collaboration over competition' come alive.
Investment in TEGCO UK Ltd, an Energy from Waste business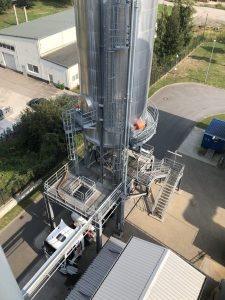 Another exciting opportunity for us has been diversification into this new industry.  Booth Welsh were contacted by TEGCO, an Austrian based Energy from Waste company with an exciting portfolio of 5 Energy from Waste projects in the UK and potential of more overseas. Initially the discussion centred around delivering an Engineer Procure and Construct (EPC) project however, as we developed the relationship, the discussion turned to partnering and Booth Welsh have now invested in a 30% share of the TEGCO UK business.
One of the big benefits of being part of a global business is that investments like this are fully supported and underpinned by our parents Murray & Roberts and Clough. Their depth and capability in delivering large EPC projects will play a strong part in our mutual success.
Initial design has started and, in a real international (and remote) collaboration, our teams from Brisbane and the UK are working with the TEGCO team in Austria towards a construction start date on the first plant of next Spring.  The project will serve both the London waste market as well as the regional midlands market. and the plant will also be providing steam to nearby large industrial customers as well as selling electricity onto the national grid.
This is a fantastic development to be playing a leading role in as the demand for sustainable green technology increases. The large scale and value of these new projects will be game changing for us.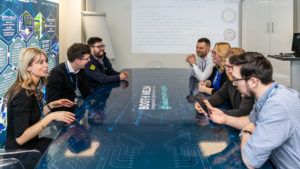 As a result of new and different opportunities coming our way, we have needed to expand our workforce.  We went into lockdown in March with around 230 people, today we have almost 300 employees delivering and supporting client projects across the world with a large percentage doing this from home. This number is only set to grow, and we will have many new opportunities across engineering and technical support roles in the near future. Many businesses have been forced to let great talented resource go and I am really glad that we have been able to offer roles to some excellent people who have found themselves in this situation.
Despite the challenges we are all facing daily right now, I am confident that, building on our move all those years ago, our recent acquisitions, the great work done within our teams and the support of our network, we have a resilient business that can look forward to a bright future in dark times.