Booth Welsh is proud to announce it has been recently awarded the Young Person Guarantee by the Scottish Government. This is a commitment to providing as many opportunities as possible for 16–24-year-olds in Scotland through job opportunities, further & higher education, training programmes and volunteering.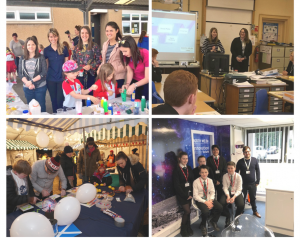 Across the company's thirty-two years, Booth Welsh has created and supported a wide number of employment and development initiatives for young people inside Booth Welsh including trade, modern and graduate level apprenticeships, placements, internships as well as graduate programmes. Outside the
 business the company has supported a wide number of educational involvements through associations with local schools and STEM, proudly winning a national STEM award in 2019 for its efforts.
The company's 350 strong workforce is made up of many young people in different areas across the business with roles in engineering, commercial, finance, marketing, HR, IT and digital technology. More recently, Booth Welsh has invited its younger population to work together to develop skills outside their traditional disciplines. Participation in Workplace Innovation programmes and the Fuel Change sustainability challenge has allowed those involved to collaborate widely, learn about strategic themes, gain more diverse skills and be further empowered to develop their own career path.
Martin Welsh, Booth Welsh Managing Director, comments,
"It's great to see our long-term investment in training and developing young people has been formally recognised through the award of the Young Persons Guarantee. More than ever, today's fast paced world requires input from our next generation of talent to give a fresh perspective on challenges we face and come up with creative solutions. We look forward to building on this commitment and working alongside our fantastic partners across academia, education, government & industry to realise our vision of supporting our future workforce to thrive."


To find out more about our current Booth Welsh career opportunities, explore here: Careers at Booth Welsh : Global Integrated Engineering
           To find out more information on the Young Person's Guarantee, link below: Home | Young Persons guarantee