Booth Welsh is delighted to join in partnership with the New York Times and Fuel Change to sponsor upcoming event taking place on Thursday the 28th of October at the Arnold Clark Innovation Centre in Glasgow.
This Fuel Change event ahead of COP26, will bring together young minds aged between 16-24 from Marketing and Communications firms across Scotland who have been set the challenge to create a global climate change campaign that will inspire their peers.
This challenge, created by Social Enterprise Fuel Change and the New York Times, allowed teams to work with industry mentors for 6 weeks to develop a concept for a multimedia campaign.
The goal for the showcase is to communicate the message of climate emergency in a way that resonates and inspires young people to act by utilising the talent of their generation and their ability to create powerful ideas to make a positive difference. The teams also have the opportunity to put their ideas to the test on a group of young professionals from China, India, the United States, and the rest of the United Kingdom giving the campaign real international reach. The winning campaign will be presented at the New York Times Climate Hub as part of the COP26 conference.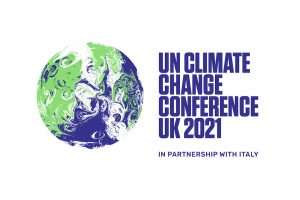 Aimee Doole, Booth Welsh Strategy, Communications & Marketing Head commented,
"This is a unique opportunity which we are delighted to get behind and expand our partnership with Fuel Change to provide the Next Generation with a platform to become truly involved in considering climate related implications that will impact their future. Those taking part will have the opportunity to show the world that they care about sustainability whilst being empowered within their own organisation to be a part of the climate action movement."
The business had two teams participate in the most recent Grangemouth Spotlight Fuel Change Challenge, which was a huge success. Megan Coupar, one of Booth Welsh's Business Administration Apprentices, who took part in the challenge reflected on her experience, stating:
"Being a part of the Fuel Change team was a challenging yet rewarding experience. Our team consisted of employees from various disciplines across our business and being able to collaborate with them regularly provided valuable insights both relating to the project and beyond. I thoroughly enjoyed the Fuel Change challenge, having been given the opportunity to bring our idea to life and in turn help Booth Welsh take steps to build a more sustainable future."
The goal of Fuel Change is to empower young people to create a carbon-neutral future for the next generation.
Gavin Tweedie, Head of Networks at Fuel Change, added,
"We are really looking forward to bringing this event alive on Thursday. It is the first of its kind and quite experimental but builds on the mission of Fuel Change which is quickly gaining traction in government, industry, and education, to become a global platform inspiring young people to take meaningful action to address climate change. We are delighted to be partnering with Booth Welsh, a business who have been actively involved in our recent Fuel Change projects and who really care about growing opportunities for the future generation".
Booth Welsh has been supporting a number of sustainable efforts through its own Environment 4.0 offering which focuses on helping customers achieve environmental goals and tangible business results simultaneously through the application of cost-effective digital technology. The business will talk on the night about the experience of involving young people in its environmental journey and the powerful impact this can have on progress.
The event will be live streamed on Thursday evening and both in person and virtual participants can vote for their preferred campaign. Registration for the live stream is here: Fuel Change Creative Challenge (typeform.com)